NORTHLAND NEW ZEALAND CHEMTRAILS WATCH
Latest fear mongering pushed by "global warming" advocates
Kit Daniels
Infowars.com
February 27, 2014
A recently released study claims that "global warming" will lead to more violent crimes, including rapes.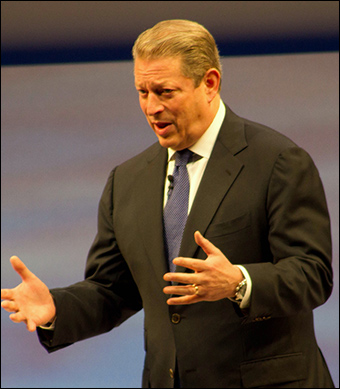 In 2008, the poster boy of the global warming agenda, Al Gore, declared that the Arctic's summer ice would have disappeared by now. Credit: Tktru / Wiki
In his study entitled "Crime, Weather and Climate Change," Michael Ranson, a Senior Associate with Abt Associates, alleges that "global warming" will cause an additional 180,000 cases of rape and 22,000 murders by 2099.
Ranson also claims that "climate change" will lead to a further "1.2 million aggravated assaults, 2.3 million simple assaults, 260,000 robberies, 1.3 million burglaries, 2.2 million cases of larceny and 580,000 cases of vehicle theft in the United States."
Yet Ranson's study uses a statistical correlation to make the claim, despite the fact that correlation does not…
View original post 211 more words