2012: What's the 'real' truth?
Published time: February 18, 2014 20:57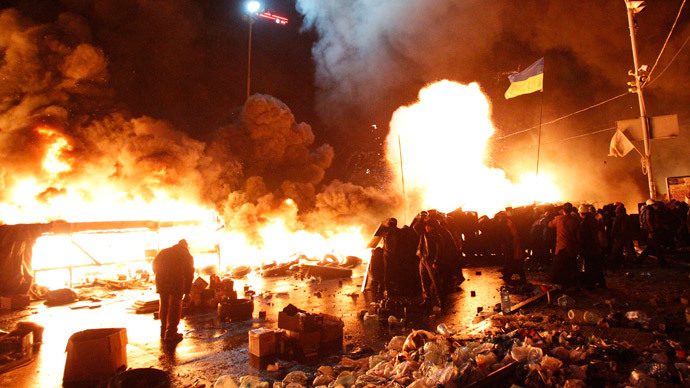 Kiev, February 18, 2014. (Reuters / David Mdzinarishvili)
At least 13 people have been killed in Kiev as the Ukrainian capital plunged back into chaos after rioters attacked police, seized buildings, torched vehicles, and burned tires. Six policemen are among the dead, all of whom died from gunshot wounds.